Utilizing industry standard CNC routing and braille placement equipment, we manufacture ADA signs in-house, enabling us to offer competitive pricing and quick turnaround.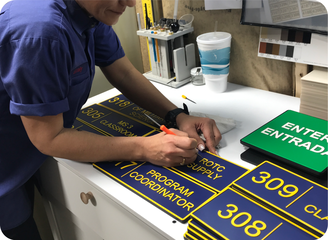 Adequate accessibility is a concern for many individuals, and providing access is a requirement for facilities that need to comply with laws like the Americans with Disabilities Act.
From identifying accessible parking spots to posting restroom signs complete with Braille, accommodation is a must. Here we offer accessibility signs in various formats to address virtually any need.
Included in our fabrication department is an ADA router technician that fabricates ADA signs and interior wayfinding signs. We offer a wide range of standard design packages or will help you create custom interior signs that reflect your image in a unique way.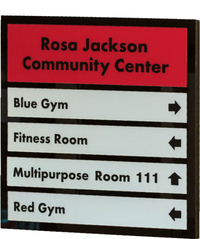 Looking for a custom sign for your business?