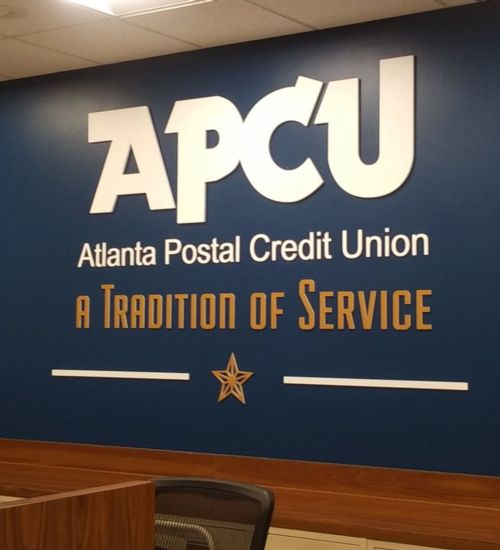 Once you have used your exterior signage to attract a customer into your facility, you can then continue the task of promoting brand awareness and utilize interior signage for information and directional uses.
Interior signs continue the task of explaining who you are, what you do and how you do your businesses work.
A nice routed logo above the lobby desk, and attractive way-finding signs help direct customers to the proper location.
ADA signs at each office designate the title and room where your employees are working.
Looking for a custom sign for your business?