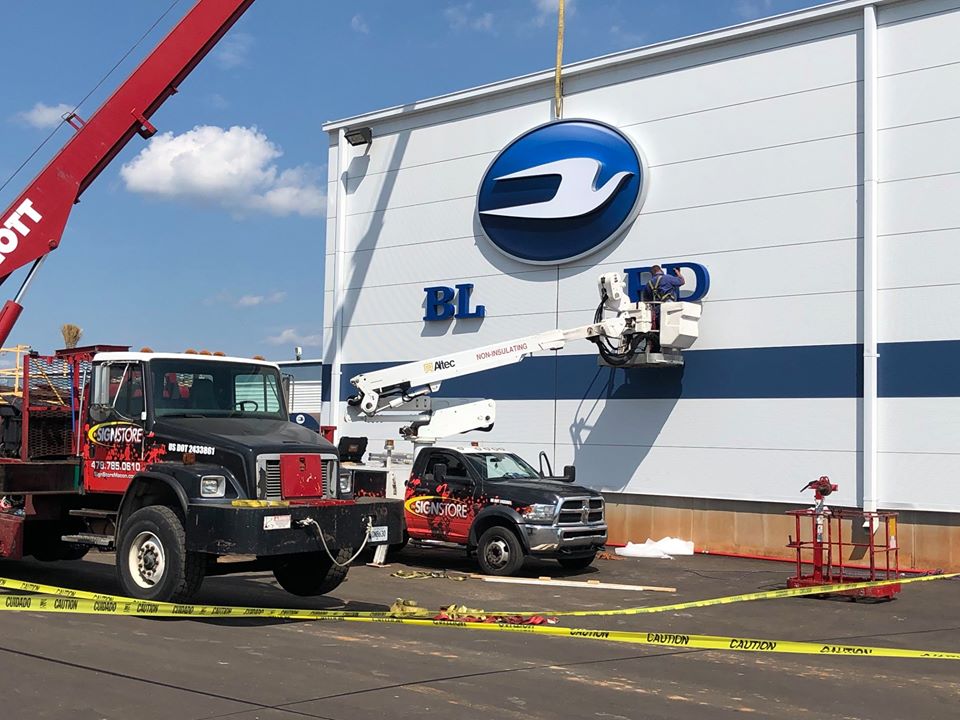 Having access to the right tools is crucial for any tradesman, especially so for installation and repairmen in the sign industry. That's why The Sign Store owns and maintains a full fleet of service trucks; ensuring that we always have the trucks necessary to install or service your sign in a timely manner.
Our current fleet consists of:
1 Altec 40 foot reach bucket trucks
2 Altec 48 foot reach lighting and repair bucket trucks
1 Altec 60 foot reach boom truck
1 Elliot 70 foot reach boom/auger truck
1 Elliot 135 foot reach boom truck
1 Auger Truck
Looking for a custom sign for your business?