The Sign Store is happy to offer wholesale-to-trade pricing to other sign companies on a variety of signage and installation services. With our design, fabrication, and installation capabilities there's no job too big or small for us to handle. What that means for you as a sign shop owner is that you no longer have to turn down jobs that you may not be equipped to handle on your own.

We offer Fast Quotes, giving you the important information that you need in a timely manner.

We offer Competitive Pricing, enabling you to make your own profit on the signs we create for you, and/or the installation services you may require from us.

We offer Excellent Customer Service through every step of the ordering process in order to partner with you in the growth of your sign business.
Our Wholesale Partner Promise – We purpose to work with integrity and fairness and will openly communicate with you regarding any possible conflicts in the case that we may both be bidding on the same retail job. We will never intentionally pursue a client for which you have already requested a wholesale quote.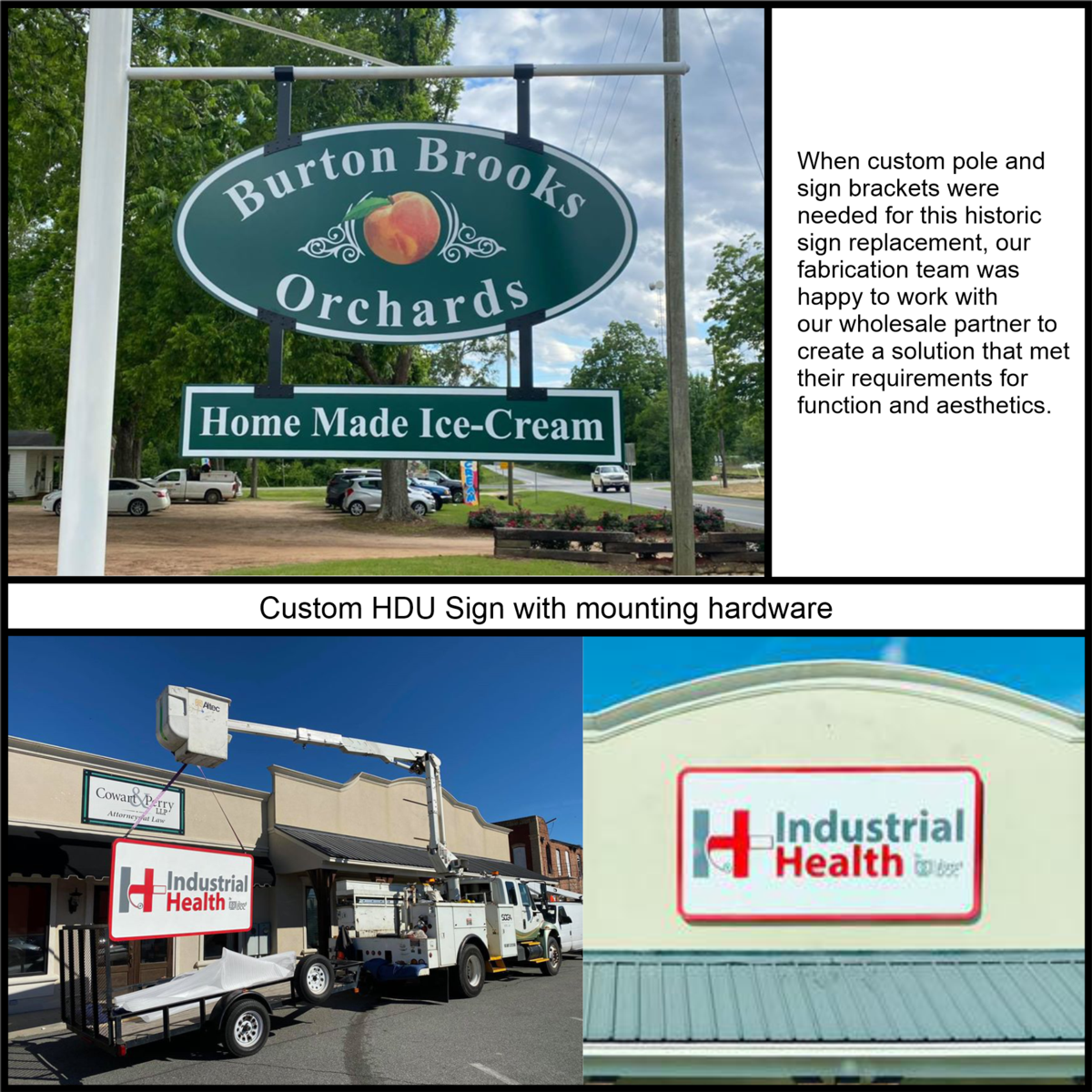 Special thanks to our wholesale partner, Soga Graphics in Adel, Georgia for the opportunity to work on these projects.
What Does The Sign Store Offer At Wholesale Prices?
Channel Letters – Front Lit, Reverse (Halo) Lit, Both
ADA Signage
Lighted Cabinets
Push-thru Acrylic Signs
Routed Shapes and Letters
(PVC, Aluminum, Aluminum Composite, Acrylic, etc.)
HDU Signs
Installation Services from indoor vinyl all the way up to 135 foot boom truck for billboard and highway signage.
Yard signs, Banners, Etc.
---
To receive a custom quote, fill out the form below and we will contact you shortly with any questions we may have!
Please fill out the form below. Required fields are indicated with a * symbol. Thank you.
Looking for a custom sign for your business?